---
4-Channel-FM-Minireceiver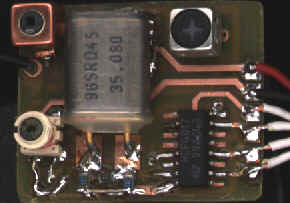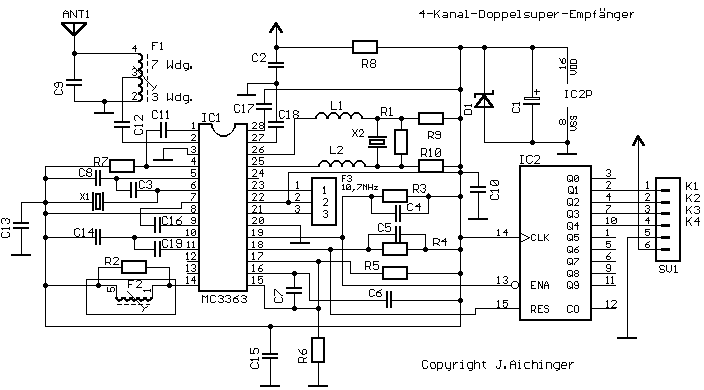 This small receiver with reduced range (weight 9g, dimensions 32 x 25 mm) is suitable for slow-flyer, little boats, etc.
The MC3363 can be odered here at www.dckits.com.
Download Project Files (10. 1. 2000, PCB Layout, Partlist....).
---
Book Description
This unique, all-inclusive guide provides complete instructions for building a sophisticated yet low-cost microprocessor-controlled radio transceiver, as well as smaller projects such as simple frequency synthesizer and spectrum analyzer. Readers will get hands-on experience with interfacing digital and analog circuitry, fabricating circuit boards, anticipating the real-world behavior of RF circuits, and more includes circuit-board layouts, parts lists, and schematic diagrams.
---
Book Description
This innovative book provides a stimulating introduction to analog electronics by analyzing the design and construction of a radio transceiver. Essential theoretical background is given at each step, along with carefully designed laboratory and homework exercises. This structured approach ensures a good grasp of basic electronics as well an excellent foundation in wireless communications systems.The Electronics of Radio can be used as a textbook for introductory analog electronics courses, or for more advanced undergraduate classes on radio-frequency electronics. It will also be of great interest to electronics hobbyists and radio enthusiasts.
---